Weekend Fall Retreat, The Berkshires, MA, Oct 11-14, 2018. 3 Days/3 Nights - SOLD OUT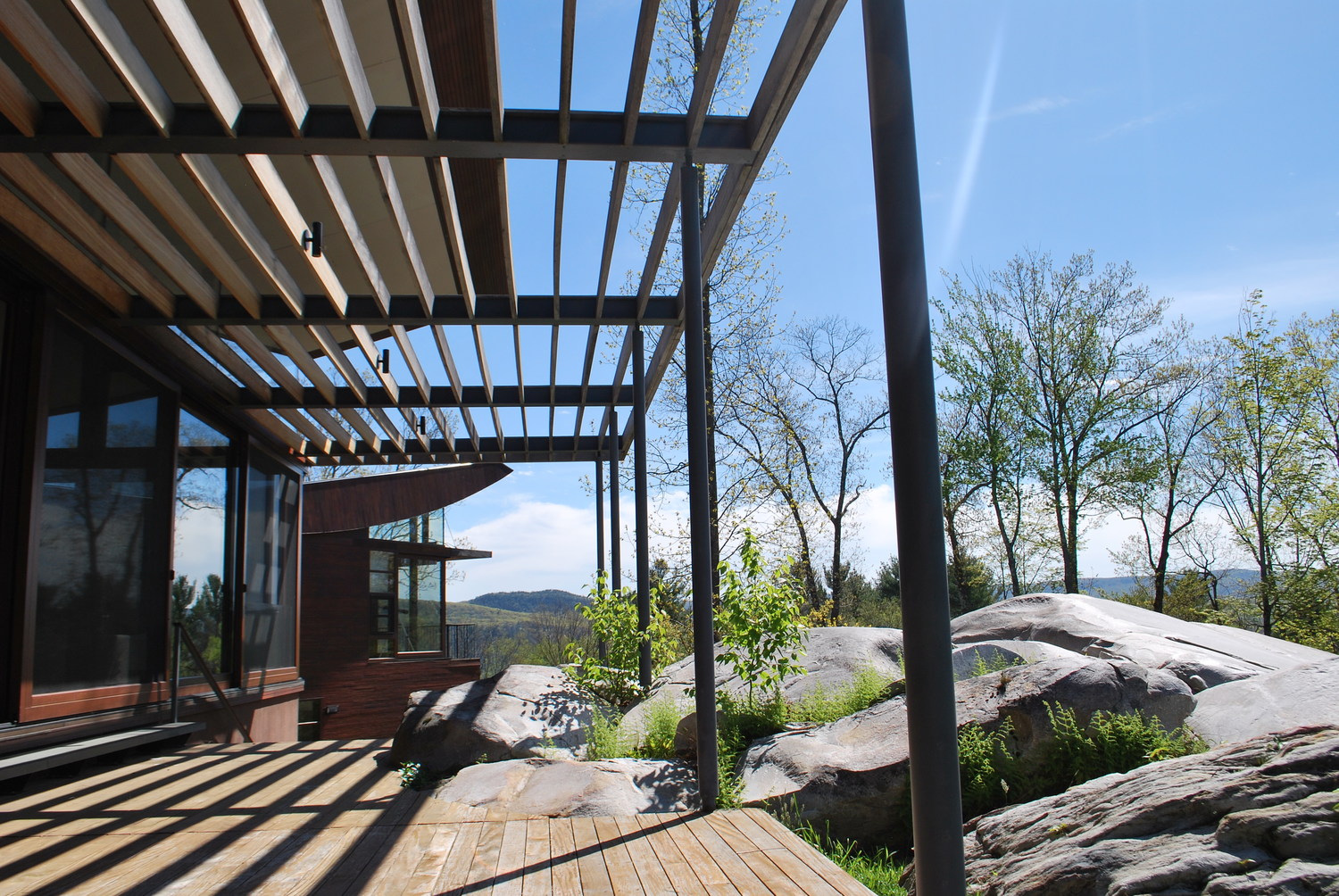 Weekend Fall Retreat, The Berkshires, MA, Oct 11-14, 2018. 3 Days/3 Nights - SOLD OUT
The Berkshires, MA: 3-Day, 3 Nights. This weekend retreat will be hold during the most beautiful time in the Berkshires! You will enjoy the peace, fresh air and amazing colors of the forest surrounding the house during still warm and sunny days in October. In Light Yoga Retreat program is all about you, your physical, spiritual and emotional well-being. It harmoniously combines activities such as yoga, meditation, hiking, peaceful nature walks with gourmet meals from our private chef, wine tasting and your personal relaxation time by the heated infinity pool, fireplace or a hammock among the trees. Everything is set up for you to relax, tone your body, heal, detox, recharge and connect with like-minded people around you!
Price: $1,150-$3,200 per person. All Inclusive. LIMITED AVAILABILITY
Accommodation
MAIN HOUSE:
QUEEN GUEST ROOM Package with Shared Bathroom $1200/each ($2,400, 2 guests in a room), $2,050 (1 guest in a room)
Deluxe KING GUEST ROOM PACKAGE with Private Bathroom $1,200/each ($3,600, 3 guests in a room (1 king bed + sofa bed), $1,525/each ($3,050, 2 guests in a room), $2,800 (1 guest in a room)
Executive KING GUEST ROOM PACKAGE (The Most Incredible and Spacious Room in the House) - $1,400/each ($4,200, 3 guests in a room (1 king bed + mattress bed), $1,800/each ($3,600, 2 guests in a room), $3,200 (1 guest in a room)
QUEEN GUEST ROOM Package with Private Bathroom $1,200/each ($3,600, 3 guests in a room (additional mattress bed), $1,525/each ($3,050, 2 guests in a room), $2,800 (1 guest in a room)
PRIVATE LUXURY COTTAGE (20 steps from the main house):
QUEEN GUEST ROOM Package - $1,235/each ($2,470, 2 guests in a room), $2,100 (1 guest in a room)
Price Inclusions
3 Nights, Luxury Accommodation in our Exclusive Retreat House

3 Farm-to-Table Meals Per Day and Healthy Nutritional Snacks

Welcome Package

Comprehensively Structured Twice a Day Yoga Classes (for those who take their first class or are advanced practitioners)

Daily Meditation

Guided Hikes

Meditative Nature Walks

Access to a Beautifully Integrated with Nature Jacuzzi

Private Chef Services

Educational and Motivational Workshops

Additional Surprise Experiences in the Program
Check in: 5-8 pm, Oct 11 (Thursday)
Check out: 5 pm, Oct 14 (Sunday)
Closest Airport: Hartford, Connecticut
PLEASE NOTE: To pay in full or make a 50% deposit you use the tool above. Bookings are limited and are first-come, first-served. Payment in full is due 30 days prior to the first day of the retreat. If you book within 30 days of the retreat, you must pay in full. All deposits are non-refundable. Cancellations and credits are not possible. Credit card payments are accepted with a minimal processing fee.
WHAT MAKES THIS RETREAT SO SPECIAL
KRISTINA CAPUTI is a passionate yoga and meditation guide with the focus on each individual needs. She is a certified 500HR yoga instructor. Kristina got her 200HR from Exhale NY and 300HR from JaredMcCann Lighthouse Yoga School. She is fond of learning about how to live happy and healthy lives every day and applying the knowledge in her yoga classes and wellness workshops. She graduated from Tony Robbins Mastery University and Leadership Academy on phycology of self-development. She is an expert in healthy diet, managing emotions and how to find happiness and balance every day. She believes in that "We might search for light all our lives without realizing it is as close as within your heart". Her mission is to help people live the best possible quality of life. Her beautiful light, energy and knowledge will help you to gain balance within your mind, body and spirit. She will also ensure that all runs smoothly and you have an unforgettable stay at our retreat.

RETREAT HOUSE: a one-of-a-kind designer masterpiece located in one of the most secluded and yet convenient locations. It boasts an infinity pool for those warm weather days and a state-of-the-art outdoor Jacuzzi that you can enjoy year round. It is beautifully and uniquely designed, blending harmoniously with the 120 acres of natural beauty that surrounds it. Magnificent boulders, trees, pure air and picturesque hillsides complement the house and retreat experiences.

PEACE: The tranquil and natural retreat settings are perfect to escape the noise and bustle of your daily life.

GOURMET CUISINE: We only use carefully selected farm-to-table produce and organic ingredients. Our health and wellness focused chefs handcraft gourmet menu for your mind and body true pleasure!

LOCATION: Great Barrington, MA is a wonderful place to explore. Hosting year-round music and cultural events. In 2012, it was ranked by Smithsonian magazine as #1 of "The 20 Best Small Towns in America".

SURPRISES: We love to surprise our guest now and again with unexpected experiences during the retreat. Surprise, after all, is the spice of life!

NOTHING TO WORRY ABOUT: Everything is organized and taken care of for you. If you find that you need anything else, simply let us know!
Proximity to Manhattan allows us access to the best New York has to offer: yoga instructors, chefs, entertainers, massage therapists and spa specialists. We offer outstanding service as we are surrounded with some of the most highly talented professionals available. Also invested in our community, we support small organic farms and hire local talent whenever possible.
"It Is Not About What You Do - It Is How You Do It"
WE ARE COMMITTED TO YOUR HEALTH: MIND, BODY & SPIRIT!
Number of people in the room:
FULL PAYMENT/ 50% Deposit to reserve your place:
sold out